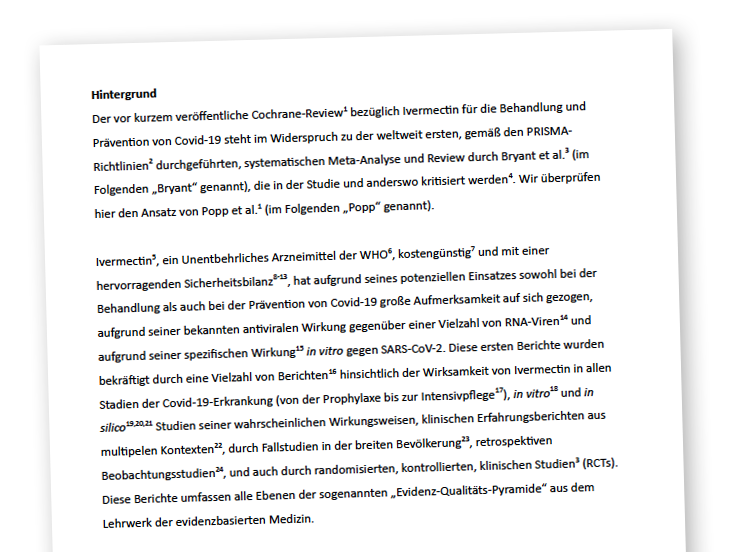 Deutsch
Bryant et al. reagieren auf unbegründete Kritik an ihrer Meta-Analyse durch Popp et al. und heben schwerwiegende Mängel einschließlich nicht unterstützter Behauptungen hervor. 
Lesen und laden Sie den Brief hier herunter
---
Critique of Popp et al. Cochrane review
Authors of Bryant et al. respond to unfounded criticisms of their meta analysis by Popp et al. and highlight serious flaws including unsupported assertions.
Read and download the original letter here