New Documentary: Dr Tess Lawrie speaks about ivermectin and questions health policy makers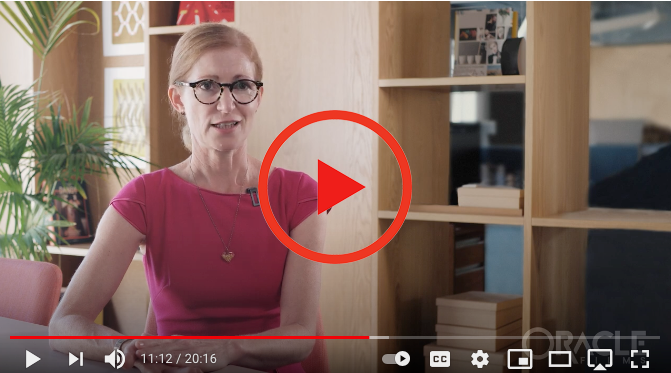 An in-depth interview and documentary with Dr. Tess Lawrie of EBMC Squared produced by Oracle Films. Dr. Lawrie describes the effectiveness of long-time safe medicine ivermectin to treat and prevent covid and raises serious question on how health authorities are systematically ignoring the evidence.

Get Ivermectin Approved
For all the latest updates, follow our Telegram channel birdgroupuk
After You Tube censorship of
Australian Journalists

– now facing Senate enquiry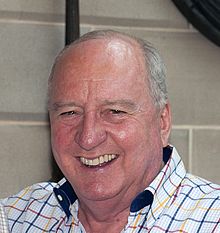 Videos discussing ivermectin and other potential covid treatments by Sky News presenters including Alan Jones and Rowan Dean were removed by Youtube in the past 14 days. The Google owned media giant even gave Sky a seven day ban on new uploads.
Now, the journalists are be questioned by the Australian Senate enquiry into media diversity.
BiRD will be sending a response to the Australian Senate. We will note that over twenty countries are already deploying ivermectin, Alan and Rowan's assertions are fully backed by scientific evidence and that in a democratic society, different options much be freely discussed and not stifled. We fully support the important conversation happening around ivermectin and stand by those who speak about it on their platforms. 
How to Maintain a Healthy Immune System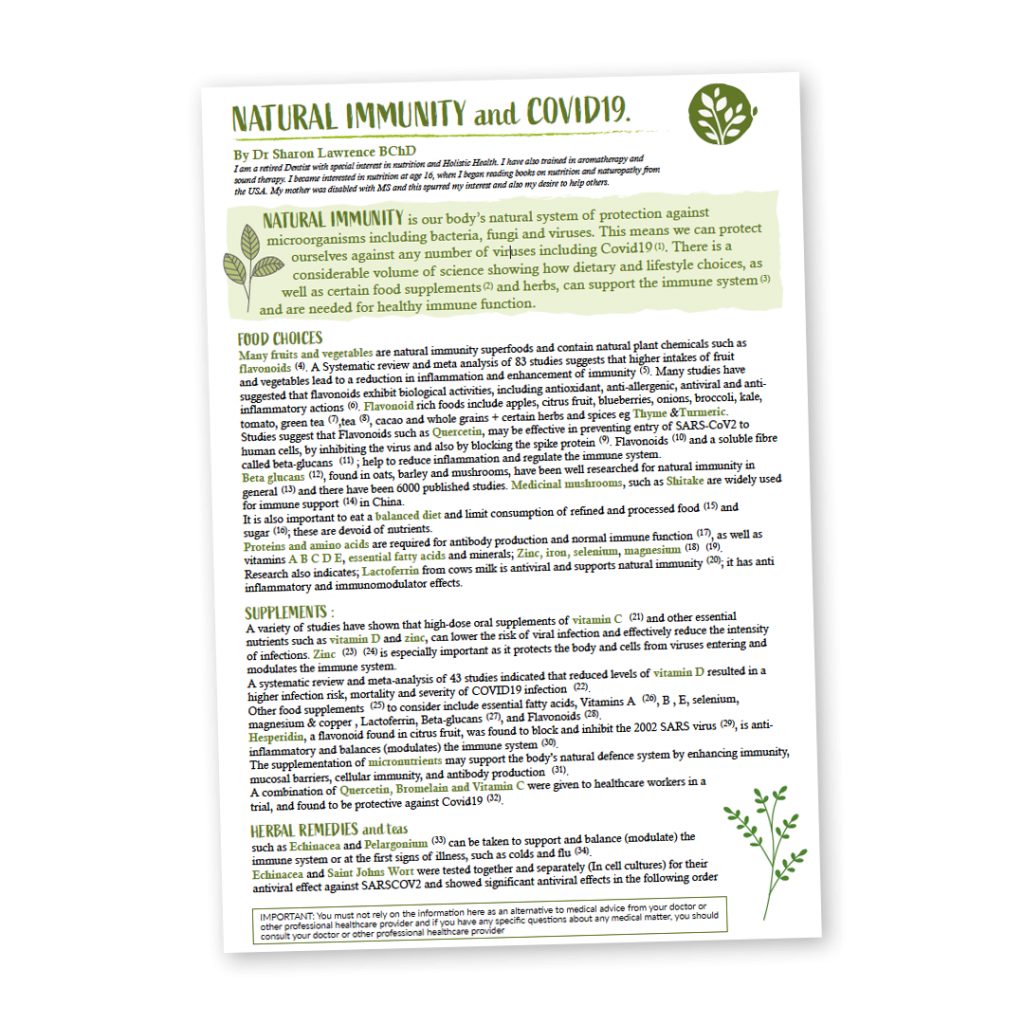 Dr Sharon Lawrence BChD has written a down-to-earth guide on how to boost your body's natural defences. She talks about the best food choices, supplements, herbal remedies and discusses other ways to look after yourself, including sleep and exercise.
Sensible and pragmatic advice for these times.
New Research: Ivermectin-based combination therapy is highly
effective

for Covid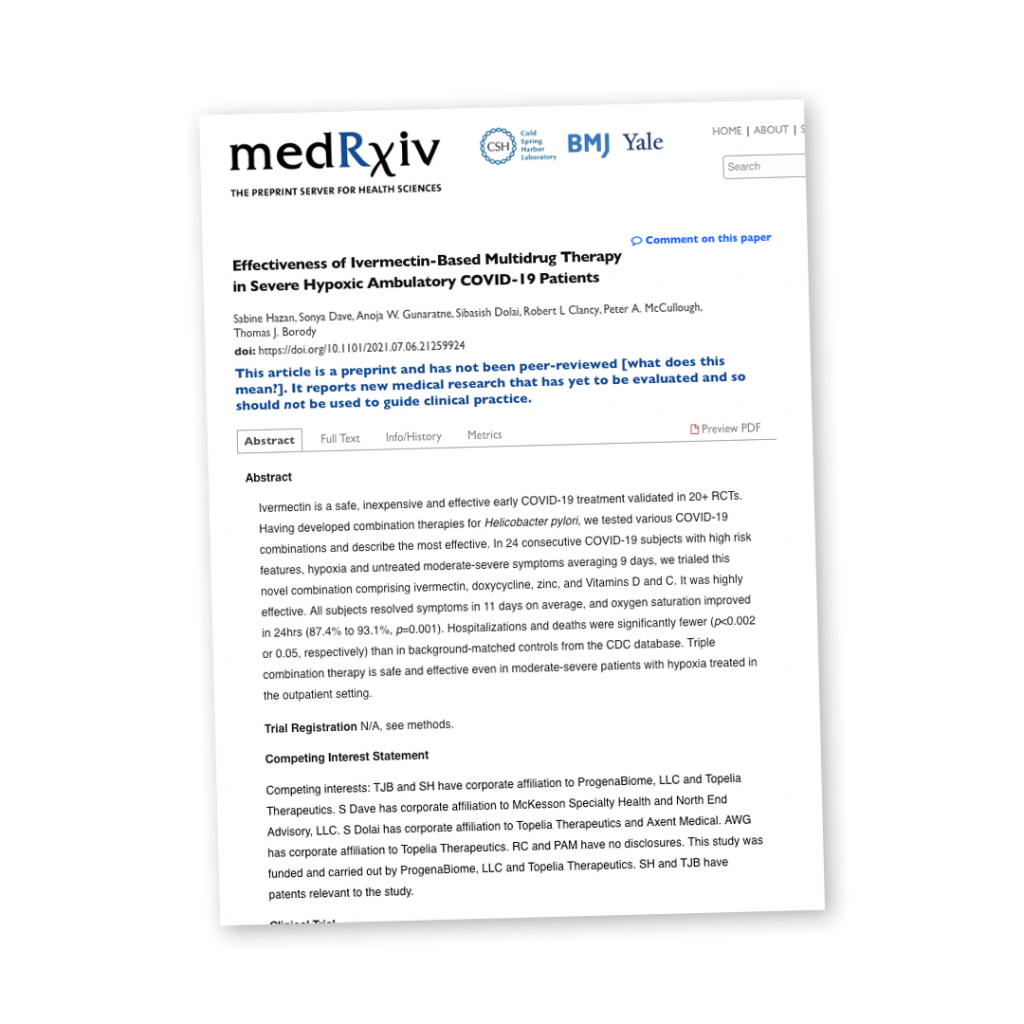 A new clinical report by Hazan, Dave et al. shows ivermectin-based combination therapy for Covid-19 is highly effective. The study focused on 24 high risk medical patients with moderate to severe Covid-19 and administered ivermectin alongside Doxycycline, Zinc Vitamin D and Vitamin C.
All subjects resolved symptoms in 11 days on average and Oxygen saturation improved in 24hours (87% to 93%), with hospitalizations and deaths significantly fewer than the controls.
It concludes that the triple ivermectin-based combination safe and effective even in moderate-severe patients with hypoxia treated in the outpatient setting
With our best wishes

Follow us on Telegram – t.me/birdgroupuk
How you can help the campaign
We are determined to get ivermectin approved for you and everyone around the world and end the pandemic.
We truly appreciate your support you have already given and please consider the different ways to support us further.
Donate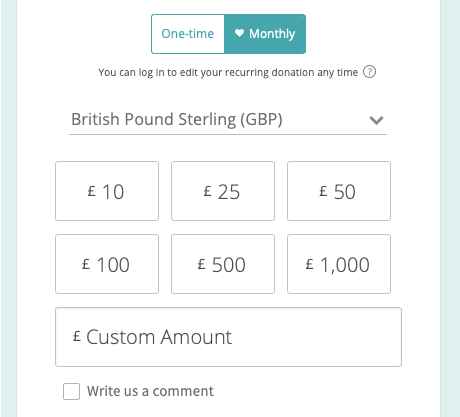 We welcome whatever you can give to help fund our activities.
Shop with Bird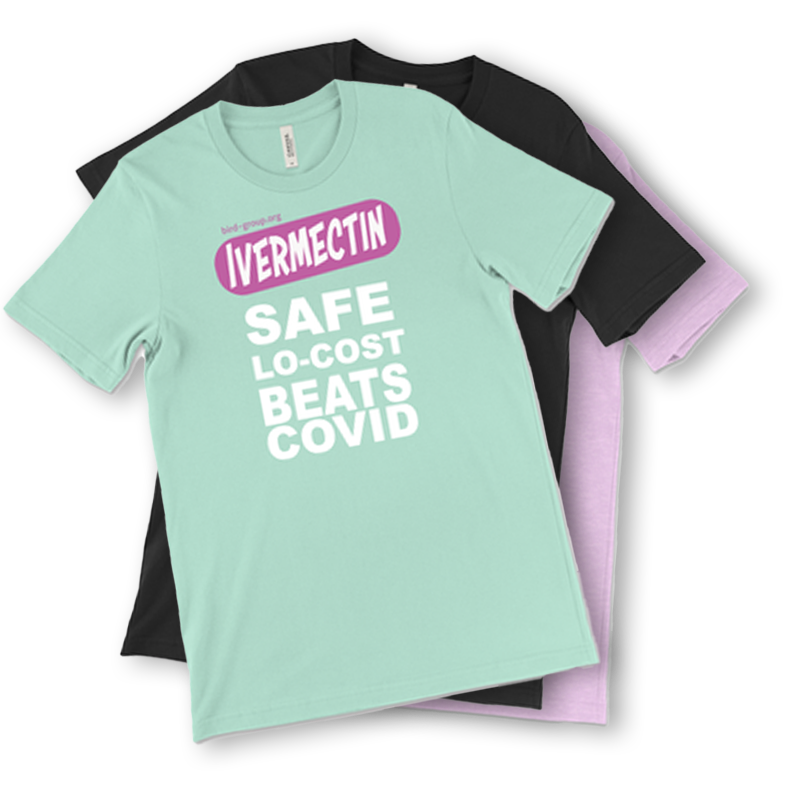 Share our message with Bird Merchandise. All our profits are returned to Bird. Visit Shop
Join in with Us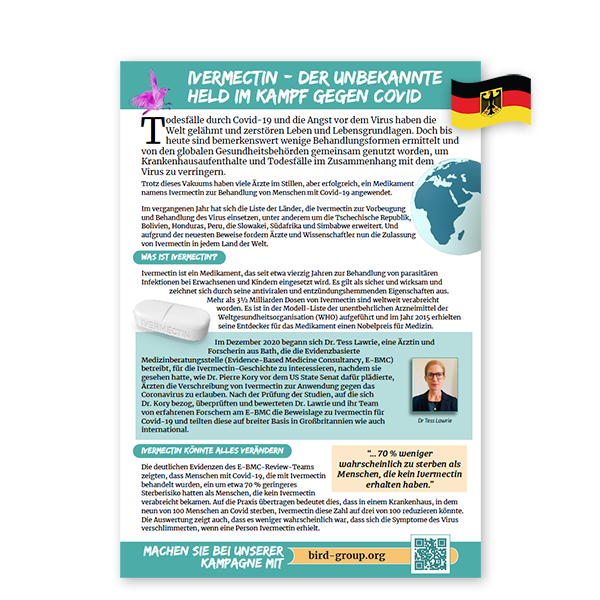 Print out flyers (now in 10 languages) write to your doctors, politicians.